ASITA2022. GEOMATICA PER LA TRANSIZIONE VERDE E DIGITALE
CONFERENZA NAZIONALE DI GEOMATICA E INFORMAZIONE GEOGRAFICA
Genova, 20-24 giugno
ASITA è il luogo dove professionisti, docenti, personale tecnico di enti territoriali e tutti coloro che operano nei diversi campi della Geomatica possono confrontarsi nel tentativo di delinearne le cosiddette "best practices" utili ad un efficace trasferimento tecnologico, oggi più che mai necessario.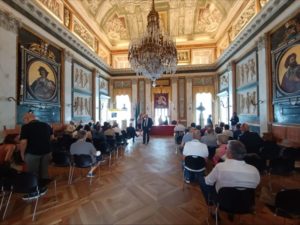 ASITA 2022 a Genova è una grande occasione per evidenziare il contributo che la Geomatica può fornire al territorio, alle sue strutture e alle infrastrutture in contesti che migrano dall'ambiente marino, ai paesaggi costieri fino all'entroterra e alle aree urbane, sullo sfondo del Piano Nazionale di Ripresa e Resilienza
Opening session, coordinated by Monica Sebillo president Asita, at Palazzo Doria Tursi, Genoa. Speakers of the Authorities: Marco Bucci, mayor of Genoa; Paolo Odone, Genoa Chamber of Commerce; Maurizio Savoncelli, National Council of Surveyors and Graduate Surveyors; Valentina Casolini, National Council of Geologists.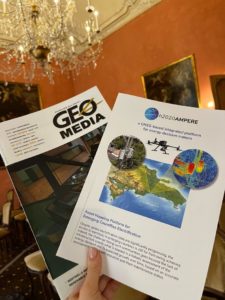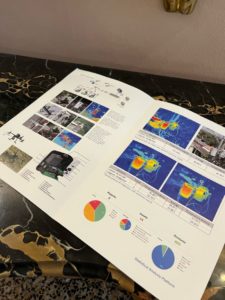 In particolare il progetto AMPERE ha fornito un contributo nell'area del del monitoraggio infrastrutturale e territoriale.